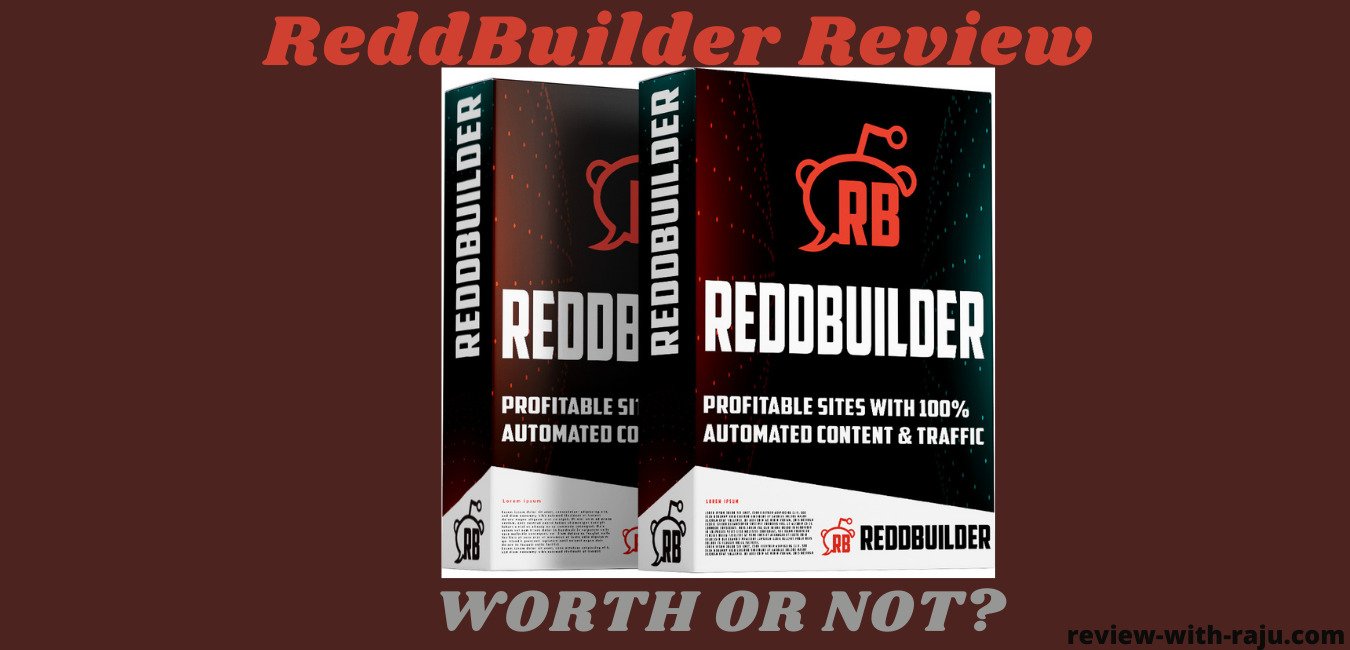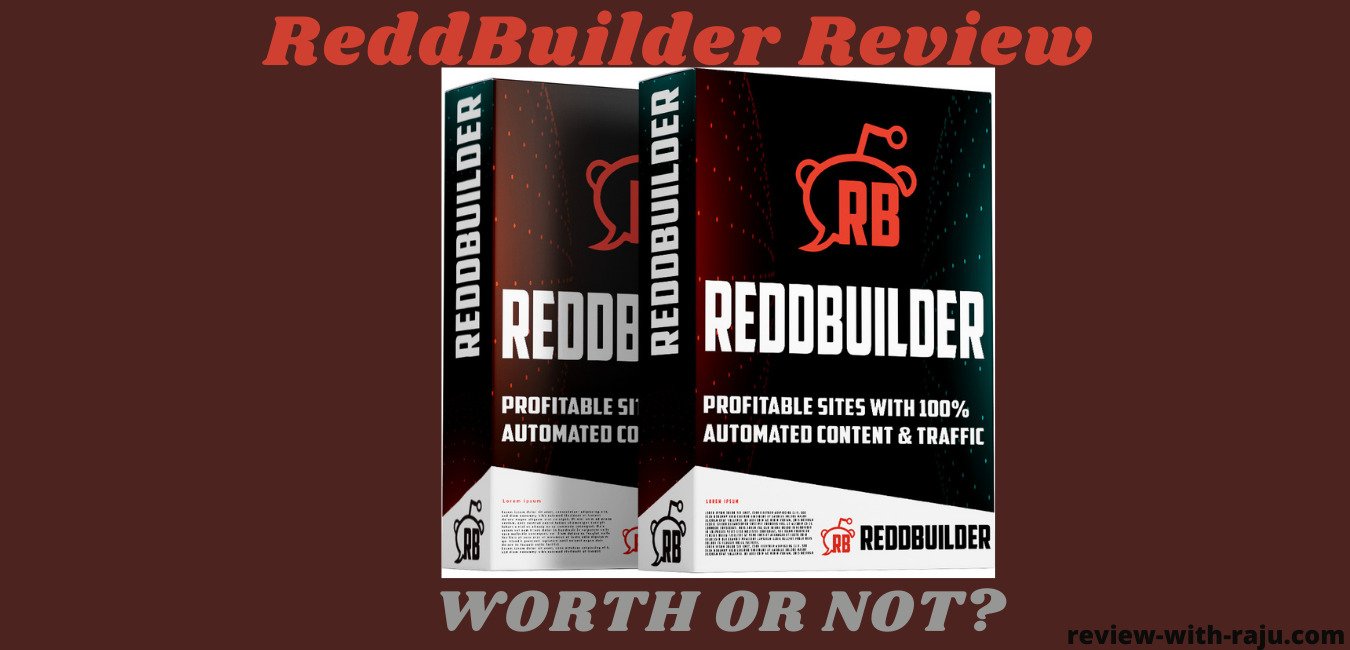 Introduction of ReddBuilder – ReddBuilder Review
Welcome to my ReddBuilder Review. It's not a recommended plugin. Let's see why ReddBuilder is not a recommended Software.
ReddBuilder is a WordPress plugin that builds 100% automated profitable sites using Reddit as a source of auto-generated content and unlimited free traffic. These sites generate profits from affiliate links placed inside the content and banner ads.
It provides you automated Fresh Content With YOUR Affiliate Links. Build CONTENT-HEAVY sites with unique human-readable posts capable of ranking high in Google and other search engines. Your site can be auto-filled with fresh traffic generate content daily.
ReddBuilder gives you FREE Traffic From Reddit & Search Engines. Your new content gets automatically share on a multi-million traffic source – Reddit, sending you visitors day after day. And with the fresh content, your sites will rank higher in search engines pulling unlimited FREE traffic from Google, Bing, and Yahoo every day.
This Software Turn Traffic Into Profits. Your sites can earn affiliate commission from ANY affiliate program you can find by instantly turning any keyword into your affiliate links. Additionally, you can use your site to generate ad revenue from banner ads or collect leads. It's up to you!
BUT
Friends, I have a question for you. Do you know what REDDIT is? How does it work for you? If you don't know, you need to know firsthand, how this software will work for you? and how it will help you make money online? Then you can use this software. Otherwise, your money will be wasted.
First, I have a few confusions about this software. Inside my ReddBuilder Review first I'll discuss what the sales page claims. After that, I'll discuss my confusion. I think you should not buy this system before reading my ReddBuilder Review. Let's check it.

ReddBuilder Review – Summary of ReddBuilder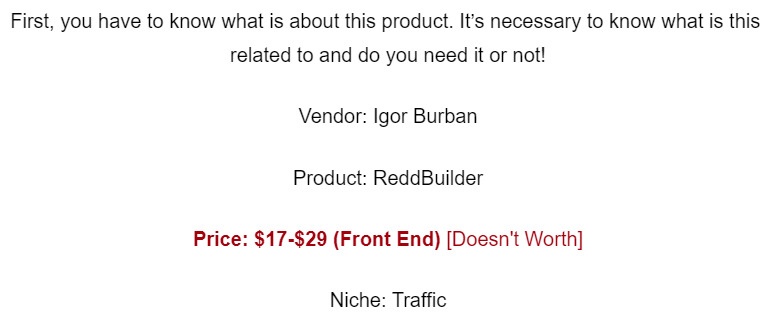 Can ReddBuilder Get Started In 3 Easy Steps?
STEP #1 – Enter Your Affiliate Links
Enter your affiliate links in settings and tweak any desired settings (optional). Plus, use any affiliate platform by turning words and phrases inside content into your affiliate links.
A detailed behind-the-shoulder tutorial is included.
STEP #2 – Pick Topics For Your Brand-New Site
Now you're ready to line up some content for your site.
Simply point the plugin to Reddit categories and niches that you want your sites to focus on.
STEP #3 – Monetize Your Site With Affiliate Links & Banner Ads
Use the built-in "phrase-to-link" integration and profit with ANY affiliate program including Amazon, eBay, Clickbank, or generate ad revenue from banners.
No, it is never possible. Plugins Maybe you can boldly install a website and you can set it up on your website but three simply you can't use any such plugin to get traffic and make money from it. It is never possible.
REDDIT is usually a parasite. Where posting through any type of plugin is not exactly acceptable and if you use your website contact list using this plugin it will block you at any time. And you lose its quality, you lose its efficiency.
So friends can't get traffic from any website by posting on this kind of parasite and they are showing that traffic in the demo video. Also, It is not possible to make money online by selling anything with all that traffic or medium. So you have to take the right path and make money online by collecting traffic in the right way.

Is It a Profitable Sites For Automated Content & Free Reddit Traffic?
It's true This often-overlooked social platform is the 10th most visited site in the US. But it is used by their software can not be a source of auto-generated content or free traffic.
There are no sites that come with a UNIQUE content generator. The built-in Text Spinner Support lets you create readable grammatically correct articles that can not rank high in Google and other search engines. Keep Reading – ReddBuilder Review
This is not your opportunity to have your very own 100% AUTOMATED affiliate site pre-loaded. That traffic-pulling content can't be auto-generated using trending content on REDDIT! The right rules if you want to make money online.
Then you have to work for the right rules for traffic. You need to grow your website according to your niche and you can get traffic by sharing your website posts on such parasites. Otherwise, you can't get any kind of traffic using this kind of plugin.
Is It Time-Saving Shortcut Rules To Getting Good Results?
Free Traffic From Reddit & Search Engines
These easy-to-get-started sites get FREE traffic from one of the busiest social media sites in the world – Reddit AND search engines like Google, Bing + more.
Earn Affiliate Profits & Ad Revenue
You get to earn affiliate commission from your affiliate links placed inside the content AND the built-in advertising modules allow you to profit from banner ads.

Yes friends, at present it is possible to get a lot of free traffic towards parasites like Reddit. Because it is one of the top ten among all other social media and it is possible to get a lot of traffic from here but never get traffic from websites using such plugins. It is never possible to collect traffic from many more sites like Google or Bing.
Another big problem is affiliate marketing, which means that if you want to do affiliate marketing, you must promote affiliate links. But affiliate links cannot be promoted on such parasites. If affiliate links are promoted then the sites are immediately blocked. This means that you will no longer be able to post on these sites.
So you can never collect traffic from such a parasite using such plugins. If you want to collect traffic from this type of side, you need to collect traffic in the right way. Otherwise, you are in vain.
What Is The Real Way To Generate UNIQUE Content And Free Traffic?
Yes, friends, everything has the right rules. Since you have known about this subject for so long then now you also need to know the right way. How you can create content in the right way and get free traffic through it. This is definitely what you need if you want to make money online. And that's the truth, that's the way to go.
That means you wrote the content according to your niche for your customers. Very necessary and completely unique to Google. There is no similarity with others.
Suppose the website you are reading content from now is a make-money-related website. Here is a description of the Make Money Related Software Apps Method Training Program every day. Given the right information on how you can make money online. In the same way, you need to create a website like this and create unique content every day.
Second, all you can do is create a website about Amazon's physical product. You can review new products every day with your physical. Then it is unique content. In a word, you need to know about that and write your own unique content every day. Using this type of plugin, you may be able to manage content in a matter of moments, but duplicate every piece of content. Everything will be considered copyright. So think about how useful this fake content will be for you.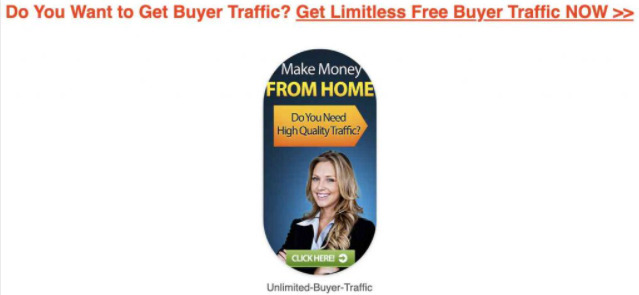 Continue Reading – ReddBuilder Review
So the bottom line is, you get organic traffic from High Authority Google through content creation on the website. It is possible, but at the same time, you can get traffic from there by sharing your website content on such parasitic social media. But you can never collect your nice traffic from this parasite by using this kind of plug-in on your website. Even if you are given traffic they are completely fake. In no way does it work for your application.
There are many sites for you free traffic as well as social media Facebook, Twitter, LinkedIn, Instagram, Tumblr, site Google, Blogger. This type of parasite is used to share all your website content. Then you can make videos. You can create TikTalk videos for your YouTube channel according to your niche. These are the right rules.
Why IT is Not Recommended?
Honestly, I say it doesn't worth buying because it is Not Recommended. If you choose this software then it doesn't work in any Instagram traffic. No software can not maintain any Reddit account. If you want to automate free traffic from and making online money then it's impossible.
ReddBuilder is not 100% beginner-friendly. Users simply need to install the plugin, pick a keyword for their content, enter their affiliate links, and hit a button. Everything is okay, but your account will be blocked whenever you share this post in Automatic Control Reddit. It won't work.
And you get free unlimited content & traffic from 2.6+ Million subreddits (Reddit categories), even a complete newbie can not build a profitable site in ANY niche right away.

You can not Automatically fill your sites with 100% auto-generated trending content. You'll never have to write a single line of text or create any articles yourself! But All content except your own is copyrighted. Supports ANY affiliate program – just add your affiliate link but it can not work for your niche.
Final Opinion: ReddBuilder Review
Finally, I want to say "DON'T DEPEND ON ReddBuilder" be I don't see any reasons to choose this software. Here are no Create Multiple Profitable Automated Sites. You can promote your offers/products using this type of software.
It can't provide your traffic. Traffic is the KEY. and This software claims, it provides Fresh Content & FREE Traffic Built-In but it's impossible. If you have to follow the right ways.
If you depended on any software to start your online business and scale up it. You can't do it. Like ReddBuildera lot of fake software releases every day. So, don't be a belive to get results overnight without doing any hard work.
I hope you can understand the fault of the software. It's the real info about ReddBuildera. If you believe me then close these right ways to build your online business. Otherwise, you can buy it and lose your money. Thanks for reading my ReddBuildera Review. Best of luck.