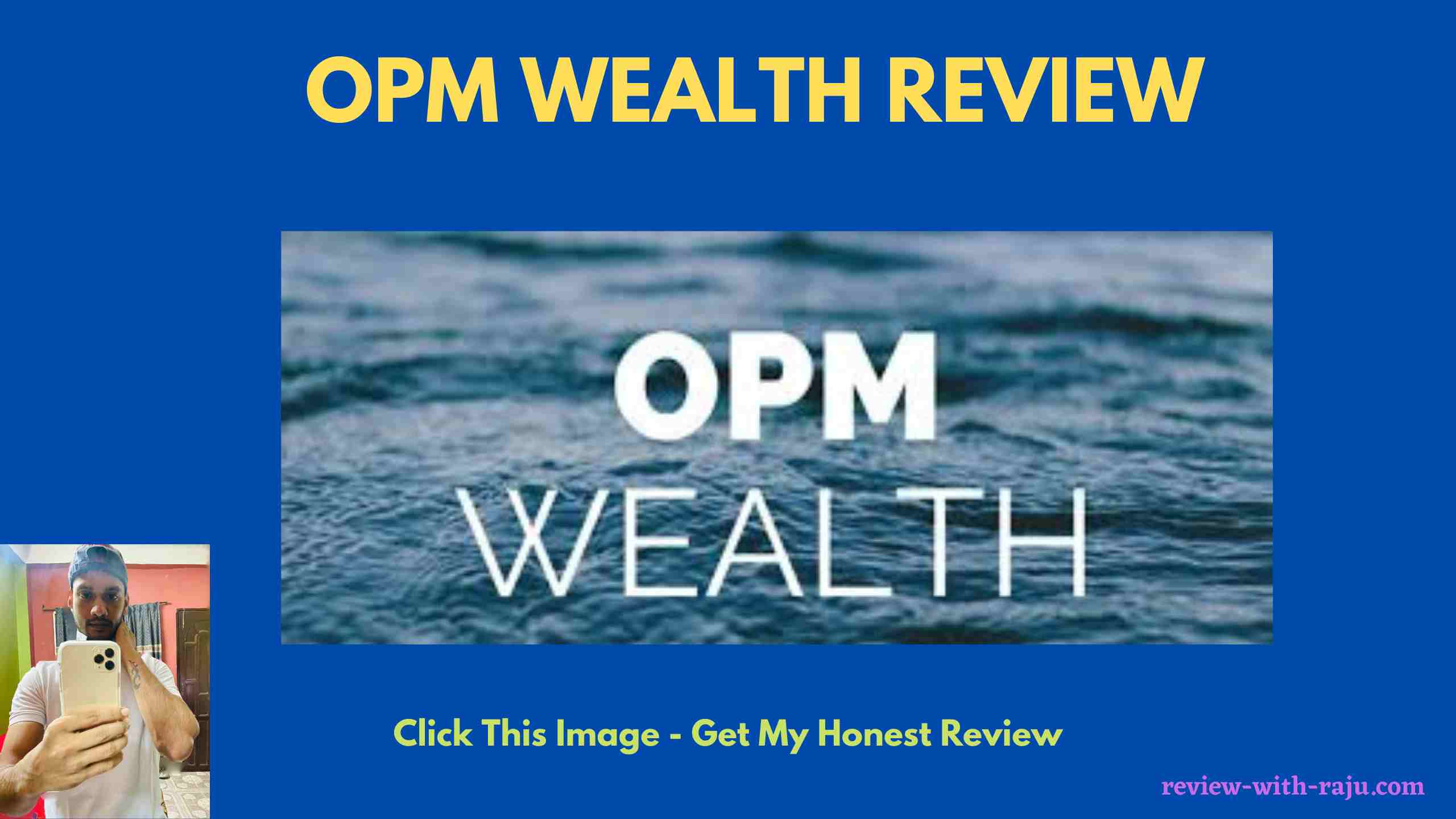 Welcome to my OPM Wealth Review. You are looking for information on this system called the OPM wealth. This is a system that I am basically reviewing for you. I'm gonna show you the pros and the cons of this company. OPM wealth it is free to like sign up. If you proceed to the next step you click on order. You proceed to the next step that's where you're putting your email and get into the system.
Content of OPM Wealth Review – OPM Wealth Review
What Is OPM Wealth?
How the OPM Wealth System Works?
How to Make Money With OPM Wealth?
Commissions Ranges of This System
The Good of OPM Wealth
Cons of OPM Wealth
Does OPM Wealth Perfect For Anyone?
Final Opinion
What Is OPM Wealth?
OPM Wealth high ticket sales model, you'll learn everything needed to get started and earn cryptocurrency. OPM buys you time; it enables you to do things before you would otherwise be able to do them. It allows you to participate in deals with your own resources don't allow you to do. OPM Wealth enables you to make choices you couldn't otherwise make. It takes the average person many, many years to accumulate wealth or build a business entirely from their own resources.
By utilizing the power of Other People's Money you can fast-track your personal wealth building or the growth of a business. Importantly, your personal wealth building is no longer limited to what you have been able to save and invest from your earned income.
How OPM Wealth System Works?
You're going to be eventually paying for the packages that they out there.
Hermes ($2,000)
Apollo ($5,000)
Athena ($8,500)
Poseidon ($14,500)
Zeus ($27,500)
These are obviously big prices. Of course, people who pay to get into this. They want to make back your money because that's how you will actually make back your money by recruiting other people into the system.
You have to understand as I said you have to buy in each tier to earn from it. So if for example,u you want to earn this $14,500 the commission from this you would have to purchase this one. This is Poseidon for example. So you really have to buy into each of these before you make any money.
The Commission's are paid to you when you recruit other affiliates or people who promote stuff to other people. So just keep that in mind if you're really looking into this system the Commission's are two levels deep. You can call that "Unilevel".
The first level is that you get paid 60% and that is actually on level 1. So obviously you're going to get higher commissions.10% is on level 2 and you get smaller Commissions from it. So the old goal of this system is that they really trying to entice you to go on the ice level as possible. You can basically make back your investment if you decide to go into the system.
I Have Few Questions to You…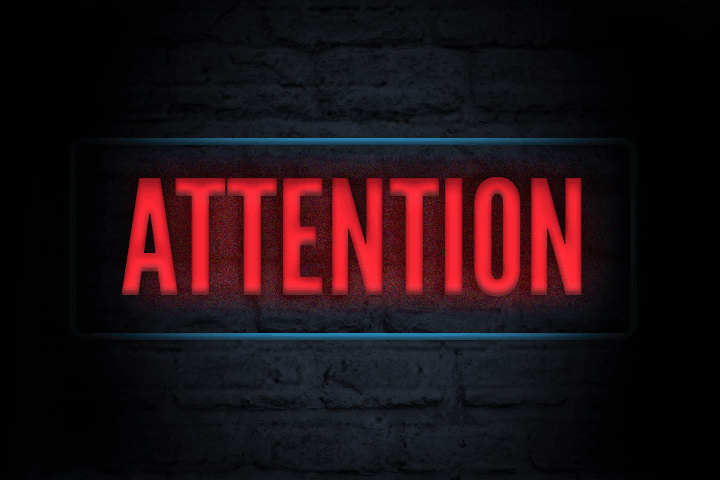 – Do you want to earn money from Affiliate Marketing for LIFETIME?
– Do you want a PROVEN & SOLID online business model?
– And want to get High-Ticket Affiliate Commission EVERY DAY?
– Do you want to RUN your online business for a lifetime?
– Finally, Do you want to STOP your struggling?
If all of your answers are 'YES'
Start Your Affiliate Marketing Journey As A Beginner And Run For Being A 6-Figure Marketer. Join The Masterclass Training Right Now >>>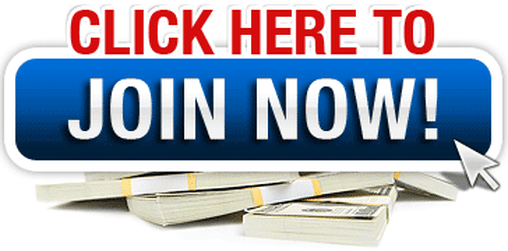 How to Make Money With OPM Wealth?
OPM Wealth is one of the best companies to make high ticket sales. It's an opportunity to earn cryptocurrencies, Etherium, Litecoin, and Bitcoin by this system. If you want to make money using it then you have to be an affiliate on OPM. Then the way to make money with OPM you have to purchase a Plutus plan and promoting the affiliate offer to others. 
If you want to get higher commissions then you have to own the highest tier package, then you can earn from it. After that, you can request a payout which is paid through one of the following cryptocurrencies, Etherium, Litecoin, and Bitcoin. Once you have chosen ONE of those cryptocurrencies, you will only get paid in that from then on.
This is not like affiliate marketing. If you want to make big money from here then you have to invest big money too. But in the case of affiliate marketing, you don't need to invest BIG money. You can promote any affiliate offers for free. If you have traffic sources then you can make unlimited money from affiliate marketing. But OPM Wealth is not like affiliate marketing. 
Inside this OPM Wealth system, you'll get a coach and he will help you to make high ticket sales and making big commissions. If you can invest big money then you can make money from here.
I honestly suggest you, If you want to learn affiliate marketing, want to get a big affiliate commission, and run your online business for a lifetime then you must need a proven training program that can help you to learn from ZERO to a SUPER AFFILIATE. It's for anyone. (JOIN HERE NOW) The no #1 business mode ate the present time.
Commissions Ranges of This System:
If any level 1 affiliates sponsor a new affiliate, they are put on level 2 of the original affiliate's unilevel team.
If any level 2 affiliates sponsor a new affiliates, they are put on level 3 and so on and so forth…
OPM Wealth caps their unilevel at two levels deep.
Below is the entire breakdown on everything:
For example, to make things easier, I listed it by the NAME of the package, the cost to join, and then commission rates.
Hermes – $2,000 – pays $1,200 commission on level 1 and $200 on level 2
Apollo – $5,000 – pays $3,000 commission on level 1 and $500 on level 2
Athena – $8,500 – pays $5,100 commission on level 1 and $850 on level 2
Poseidon – $14,500 – pays $8,700 commission on level 1 and $1,450 on level 2
Zeus – $27,500 – pays $16,500 commission on level 1 and $2,750 on level 2
The Good of About IT: OPM Wealth Review
I'm seeing the good about this company is that you definitely can make a lot of money. Obviously, you have to pay a lot of money to get inside. 
The coaches have coaches inside a system that they will coach your referrals. They coach your referrals so that your reference can learn how they can bring in people into the company. So that they can basically go on in that same cycle.
You can also get a loan if you don't have that money. They have their training inside your system. They show you how you can get a loan from them. You're going to use to pay for your product whatever of those systems you buy inside. Then you basically get the Commission whenever time people go through and purchase. 
They also have a system in there where they help you to fix your credit score.
Those are good about this company.
Cons About IT: OPM Wealth Review
The bad about the company is that basically, it's a pyramid scheme. A pyramid scheme is basically when our program is all about you recruiting people coming in just because of the money. You just recruit Tom because it tells home that you making money and Tom recruits others because it tells others that are also making money. So whenever sign you see something like that a business model like that it's always a pyramid scheme. You have to understand that the FTC the financial trade commission. These guys are always out there looking for companies like this to actually shut them down. They'd have to pay some big fines.
The wealth system here is very expensive for a lot of people. A lot of people don't have $2,000 to spend right now.
I have been in this internet marketing business for quite some time. I've been learning since 2012. You know and I've seen a lot of companies with the same business model. So the two companies that stand out most are mobile and digital altitude. Now, these were some I took eight programs but unfortunately, FTC shut down these companies. These companies are no longer online. For running a long-time online business you can't depend on it.
Does OPM Wealth Perfect For Anyone?
If I honestly say it, then I don't perfect this type of system for the newbie/ beginner marketers. You can ask why, if you want to promote this OPM Wealth then you have to buy all the packages otherwise you never make big money using this system. As a newbie, it's tough for you to cost this amount of money. Then I don't perfect investing money without knowing anything. When you're an expert with something then you can invest money otherwise you should not do it. 
Then a lot of countries don't allow cryptocurrency. So, if your country doesn't support Crypto Currency then you totally unable to make money using this system. 
OPM Wealth is super perfect for them who want to make money investing money. If you are able to invest money in buying a big amount then you can earn also a big amount too. This is not perfect for beginners and poor marketers. It's a big scheme and expensive for a lot of people. So I can't say OPM Wealth is perfect for anyone. 
Final Opinion – OPM Wealth Review
Finally, I want to say, It's a BIG money making opportunity. You don't need to do any hard work. If you purchase all the products inside OPM Wealth your can earn commissions from OPM. You can get any amount if you own all the products.
Now if you want to LEARN the right skill sets on to build your OWN business where you don't have to rely on any particular company then Affiliate Marketing is the best. I'm making 10K+ per month by affiliate marketing.
If you think my review helpful, make sure to share this article with others. So that people can learn more about the OPM Wealth opportunity and how it works.
Thank you for your support!
My No #1 Recommendation:
For Anyone Who Wants To Start A Profitable Online Business But Doesn't Know Where To Begin…
Start Your Hassle-Free Online Business and Make Big Commissions For A Lifetime. Take Action Fast. >> How I Make $10,000 Per Month for FREE Without Any Hard Work >>
"If you have any questions about this review then don't hesitate to contact me MY FACEBOOK PAGE HERE".
Do You Know TRAFFIC Is The KEY to Online Success? Top 8 Traffic Secrets Here. Get Unlimited Buyer Traffic NOW >>