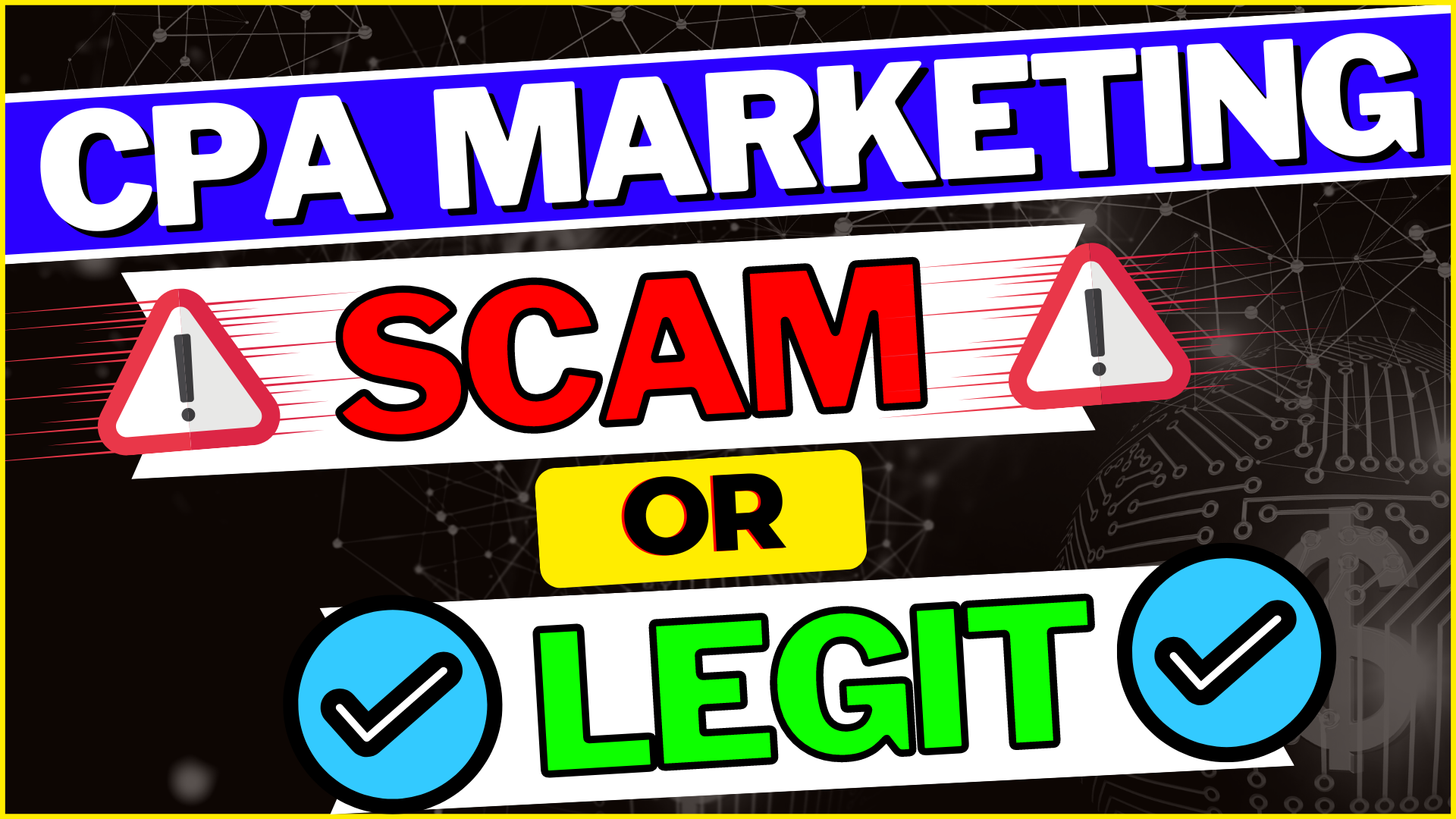 Introduction – CPA Marketing Scam or Legit
Welcome to my website & this article "CPA Marketing Scam or Legit".
A lot of people ask this question on my YouTube videos comment, Blog, and My social platforms. I'll share my honest and reading info about CPA Marketing.
What Is CPA Marketing?
Cost Per Action (CPA) Marketing is an affiliate model where a commission is paid when a user takes a specific action.
People basically know about this word about CPA marketing. But, you have to know, how these CPA offers come, why CPA company pays for any conversions, then really these CPA companies send payments or not, etc.
CPA Marketing Scam or Legit?
ANSWER: YES, LEGIT!
If you can promote CPA offers in real/legit ways then it's legit. You can promote any CPA offers and get payments from various CPA companies. Like CPAGrip, CPLead, MaxBounty, etc.
Author of This Artice: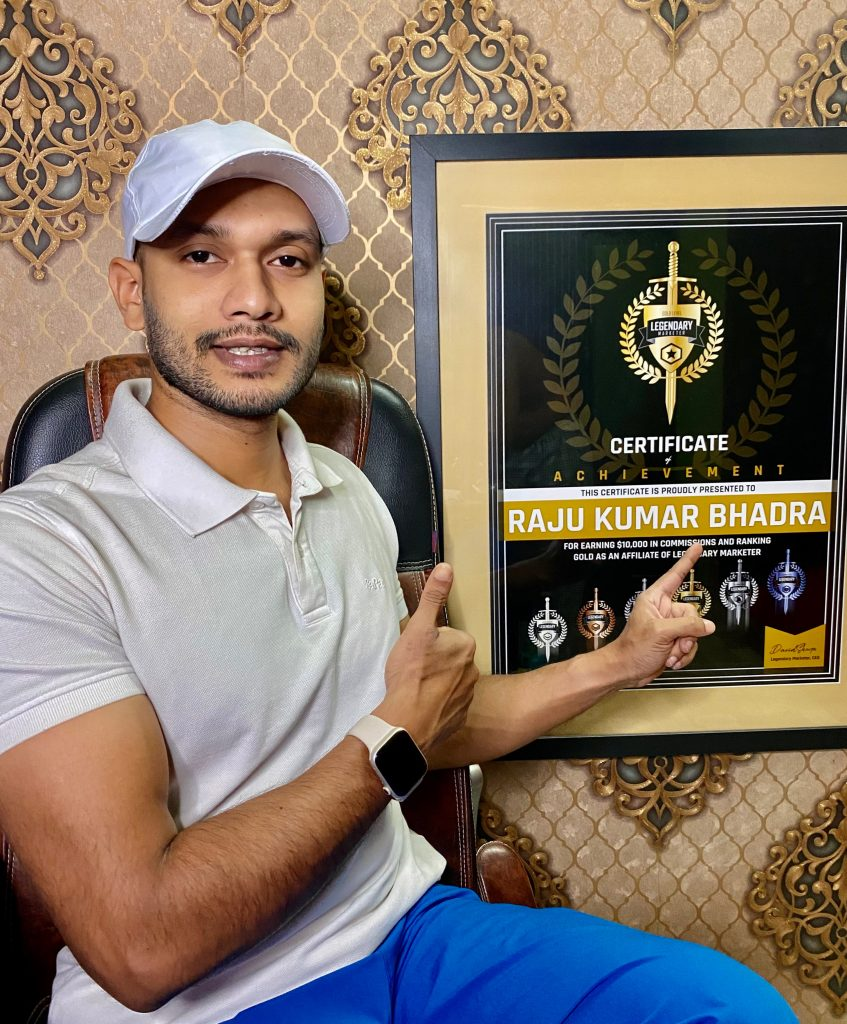 I'm Raju Bhadra a Full-Time Digital Marketer & YouTube Influencer.
I have earned OVER $60K from online marketing in the 2021-22 calendar year. I have earned this money in various ways. Approximately, 70% from Affiliate Marketing, 20% from AdSense, & 10% from CPA Marketing.
Recently, I published a step-by-step video tutorial on Udemy based on my Real-Life case study.
Raju Bhadra – "Learn First Then Earn"
Parties of CPA Marketing
In the case of CPA Marketing, there are 3 parties.
Advertiser: You see a lot of offers in various CPA Affiliate networks. All these offers are published by various Advertisers.
Publishers: You, I, and all the people who promote CPA offers are publishers.
Mediators: You see a lot of CPA Affiliate networks all over the world. Like CPAGrip, CPALead, MaxBounty, OfferVault, AdworkMedia, etc. All these CPA Affiliate networks are the mediator.
Now, let me explain more. All the advertisers run ads on various CPA Affiliate networks. So, advertisers have to pay for running ads. Then publishers promote these offers for a certain payout. Then CPA Affiliate Network mediates all these processes. And get paid by both Advertisers and publishers.
CPA Marketing Scam or Legit?
Of course, CPA Marketing is Legit. Most people think CPA marketing is the easiest way to make money online. Here is no selling needed so, it's easy.
It's 100% wrong thinking.
If you want to make money online it may be Affiliate Marketing or CPA Marketing you need Traffic. Real buyer traffic. Otherwise, you can't make money.
90% of people try to promote CPA offers in various SCAM ways. They try to get fast conversions for this reason they try to get shortcut ways to get traffic. Then they try to follow scam ways after CPA networks banned their account. You have to follow the right ways to get traffic.
So, CPA marketing Scam or Legit it's mainly depended on your promoting methods. If you follow Scam ways to promote CPA offers then CPA marketing is a SCAM for you. Anytime your account can be suspended.
On the other hand, if you can promote CPA offers following the right traffic method then you never be banned and you can receive payments from time to time. So, in this case, CPA Marketing is Legit.
Get Instant Access Unlimited Buyer Traffic Here >>
Final Opinion:
In conclusion, I want to say CPA Marketing is Legit. Just follow the right ways then you can get results from CPA marketing.
Noe only CPA Marketing, but also other online marketing can be Scam if you follow any unwanted ways to promote. Suppose you're an advertiser then do you support this FAKE traffic? Then do you pay for these fake conversions? For this reason, no other advertiser ever pays for any fake conversions.
I never suggest anyone follow any scam ways to make money online. Then you never get results for a long time. You never build your online business.
Thanks for reading this article "CPA Marketing Scam or Legit".
>> Make High-Ticket Affiliate Sales ($1,000/Sale) >>
Are You Interested In CPA & Affiliate Marketing?
This is my NO #1 RECOMMENDATION for any online money seekers. in 2021, I earned $61,456.78 with Affiliate Marketing (70%), Adsense (20), and CPA Marketing (10%) WATCH HERE. This is a perfect CPA & affiliate marketing training program. You can learn CPA & Affiliate Marketing and at the same time, you can build your email lists too.
NB: Inside My Course, I'll Provide 800+ Buyer Emails Package
>> JOIN MY TRAINING (How I Make $61k in 12 Months) >>
20 Income Increasing Exclusive Bonuses (Value $2,000) Here >> (Bonus Package Included Affiliate Marketing, CPA Marketing, Clickbank Method, Traffic, Email Marketing, etc)